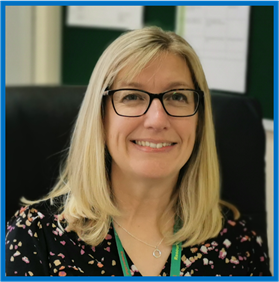 On behalf of our pupils, staff and governors, may I take this opportunity to welcome you to Hollinswood Primary School & Nursery. We have been serving the community as a Primary School since January 2013 and before that as Infant and Junior Schools since 1980.
At Hollinswood, we pride ourselves on being a welcoming and friendly school. We value the relationships that we have with all connected to the school. We see the school as a team that includes children, staff, governors, parents and an extensive range of partners who help to make us unique.
We are a growing school and are committed to knowing every child and family in order to meet all of our children's emotional, social and academic needs.
We are extremely proud of our learning environment and use both the inside and outside spaces to maximise opportunities for teaching and learning. For a setting so close to the centre of Telford, we are one of the greenest schools in the borough because of our extensive and beautiful grounds.
If you would like to know more, or should you wish to visit please contact me at school.
Kath Osborne
Headteacher