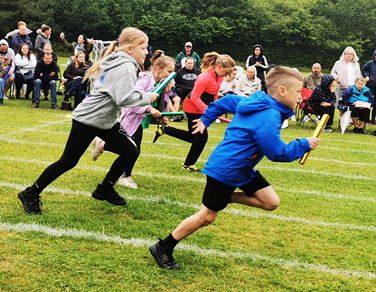 PE and Sports Funding
As a general overview, the Sports Premium is being used to employ a full time PE Coach and Coaching Apprentice from Crossbar Coaching to deliver PE lessons across all classes. In addition, class teachers are also delivering high quality PE to their classes and receive regular CPD from Crossbar Coaching. We also employ a Dance Teacher from Crossbar Coaching to deliver a Dance Afterschool Club.
We run a variety of Free After School clubs to pupils where our aim is to get ALL pupils involved. Our pupils regularly have the opportunity to take part in inter school competitions across Telford and we are proud of the success we achieve at our school. This funding will ensure we can continue to involve all pupils in sports and maintain and improve upon the results we have achieved.
The government are spending over £320 million on physical education (PE) and sport in primary schools over the next academic year 2021-22 to make additional and sustainable improvements to the quality of the PE, physical activity and sport offered through their core budgets.
At Hollinswood Primary School & Nursery the intent of teaching Physical Education is to give children the tools and understanding required to make a positive impact in their own physical health, well-being and the characteristics of respect, resilience, responsibility, and being resourceful.
Please select the reports below to view the summaries of how Hollinswood Primary School & Nursery have spent their PE and Sports Premium Grant.
PE and Sports Premium Grant: 2021-2022
PE and Sports Premium Grant: 2022-2023 (Awaiting Governor Signature)